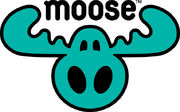 Moose Toys
, also often known as
Moose Enterprise
and simply
Moose, 
is an Australian toy company that was founded in 1985.
Moose Toys was founded in 1985 and acquired by Co-chief Paul Solomon and his father co-chief Manny Stuhl in 2003. The company is based in Cheltenham, Melbourne, Australia. Between 2000 and 2012 revenue for the company has grown from $10 million to more than $100 million. In 2015, Moose Toys was awarded Girl Toy of the Year by the U.S.'s Toy Industry Association for their product line Shopkins and "Partner of the Year" by Toys"R"Us. In 2014, Moose Toys relocated its main office within town with what co-chief Manny Stuhl claims is a first of its kind with a basketball court, and a meeting room at the top of a built in beanstalk with walls that act as whiteboards.
Moose Toys have sold globally over 65 million of its toys. Other product lines include Mighty Beanz, Beados, Aqua Sand and The Trash Pack.
Co-chief Paul Solomon credits his mother Jacqui Tobias, director of girls' products, for the idea of Shopkins.
At the North American International Toy Fair in February 2015 Moose Toys unveiled a one-of-a-kind Shopkins character, named Gemma Stone, made entirely out of crystal. The priceless toy was auctioned off to help the charity Toy Industry Foundation supporting children in need.