Hello and Welcome to the Shopkins Wiki, your Shopkins resource! We have a total of 491 pages since July 8th, 2014.
The Shopkins Wiki is an information resource about Shopkins, a rapidly growing toy brand and cartoon series from Moose Toys.

Anyone can edit, so if you would like to help, feel free to create an account and start editing, or just browse around and increase your knowledge of Shopkins.

If you have any questions, feel free to ask an admin or a user of the wiki. Please check the Wiki Policies (the rules) before editing; failure to follow the rules will result in a few warnings then a ban from the wiki.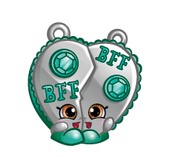 Chelsea Charm the limited edition Shopkin in the Limited Edition team.
Featured Episode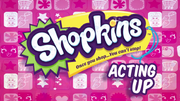 Featured Image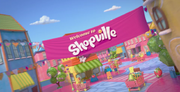 If you are willing to help out click here for a list of pages that are needed!.
We love to hear your ideas on how to improve the Wiki, if it be an addition to pages, media wiki features, sections on the home page or anything else to improve the layout, design or appearance. If you would like to share your ideas click here.
Other Wikis